It's holiday time! Check out our favorite products of the year in our 2021 Holiday Gift Guide so you can enrich your pup's year and power up your pet parenting. These also make great gifts for friend's pups and shelter dogs. 
(I do use affiliate links, which means at no additional cost to you the companies below pay me a little bit for my product referral. I only recommend products I like and use!)
West Paw Toys
Honestly, I couldn't pick just one. I have so many of their toys for my pups – the Toppl, Hurley, Tux, Zogoflex.  All are favorites in this house!
Durable for light-medium chewers, easy to clean, and some of them even float!
Click here to purchase on Amazon: https://amzn.to/2ZpekIj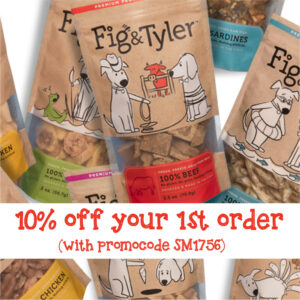 Fig & Tyler treats
Fig & Tyler treats are new to me but I can tell you my dogs love them! They are easy to break up into smaller pieces to fit the size of the dog, made in the USA, and have a limited ingredient list as well. Get some your 2022 training goals!
Use code "SM1756" to get 10% off your first order!
Click here to purchase: https://www.figandtyler.com
Blue-9 Balance Harness
If you haven't gotten your pup fitted into a Balance harness yet, now is the time! The harness allows for full range of shoulder movement, color-coded to know which piece should run along the back, and made by a company that stands behind its products.
Click here to purchase on Amazon: https://amzn.to/3kbTpRM
Blueberry Collars
Collars with quick release clips are my favorite for safety! Blueberry brings the cute factor with different patterns and collars. Having multiple collars on hand makes it easy to wash one while your dog still has important ID info on for walks or outings.
Click here to purchase on Amazon: https://amzn.to/328UiUi
QALO Silicone Dog Tags
I'm a huge fan of silicone tags from QALO for two reasons:
Safety – if your dog's tag slides into a floor AC vent or awkwardly through the bottom pieces of a crate, a metal tag can cause them to be stuck. Silicone tags will bend, making it easier for your dog to get out of this situation without help.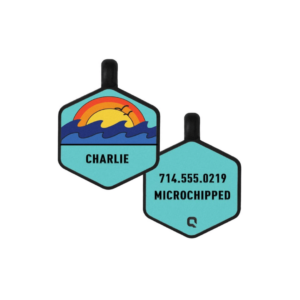 Silence – My dog Tidus shakes off every morning when he wakes up as he stretches. Once upon a time with his metal tags, this meant a lot of clinking and sharp noises right next to his ears! How miserable! He still shakes off, but it's a much more quiet experience for him now which makes us all happy.
Click here to purchase on Amazon: https://amzn.to/32ajObP
Bonus gift idea for you!
Embark DNA kit
Have you always wondered what your pup is made of? The Embark DNA kit is my favorite for it's in-depth and accurate results as well as its support of Darwin's Ark, a citizen science project digging into the why's about dogs and their genetics.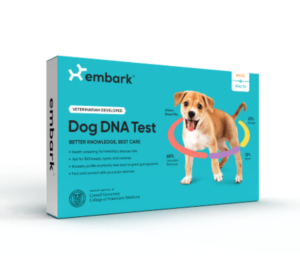 The Embark Breed + Health Kit, tests for over 350 breeds, types, and varieties and more than 210+ genetic health risks.
Embark Dog DNA Test for Purebred Dogs is the best kit for purebred dog owners who want a complete sense of their pet's health to share with their veterinarian.
Embark's DNA Test for Purebred Dogs provides dog owners with actionable health insights so they can give their dogs the best possible care.
Click here to purchase: https://bit.ly/embarkDNAkit
Need more ideas? Visit our shop for more products we love and recommend!