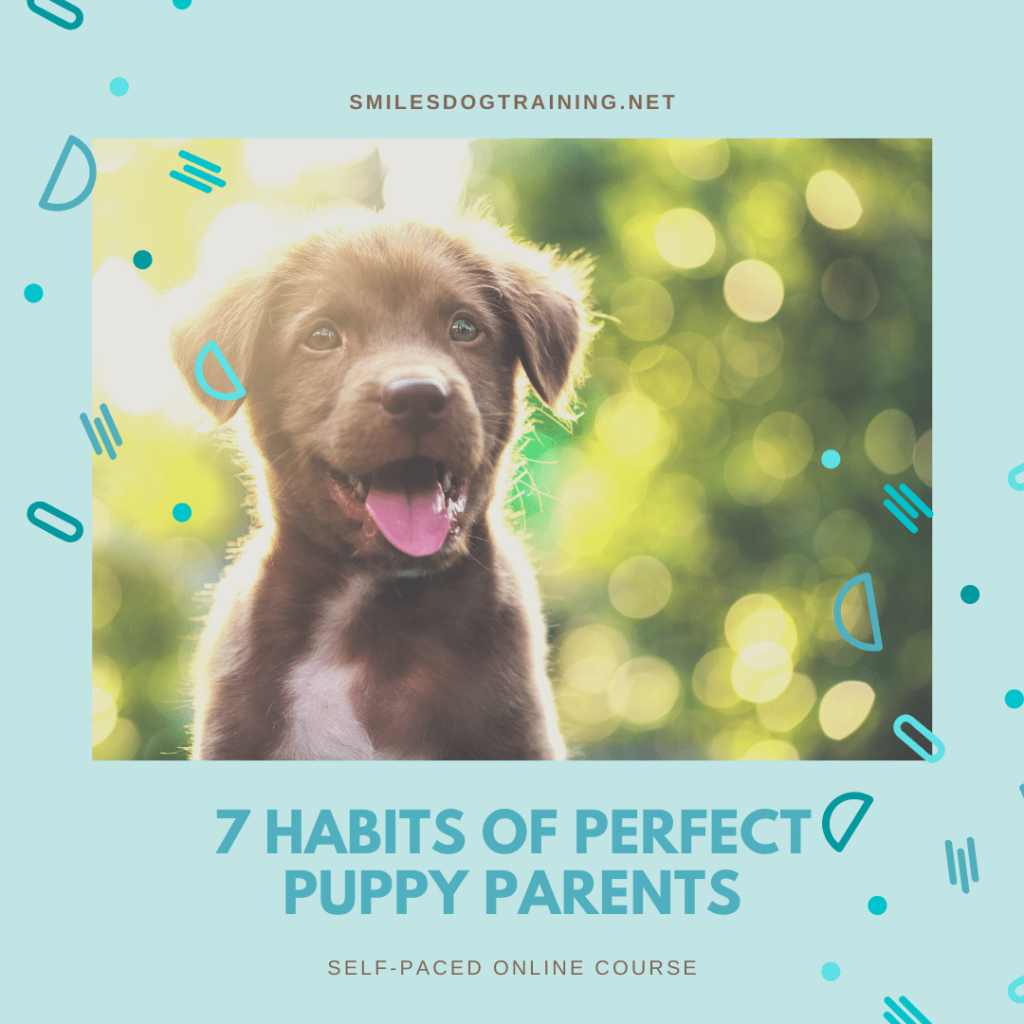 7 habits of perfect puppy parents
This free online course is geared toward puppy parents with pups 8-20 weeks old, but can be helpful to pet parents with dogs of all ages!
Don't have your puppy yet? Even better! This course is designed to help you set them up for success right from the start.
This self-paced online course is geared toward pet parents that have the time and motivation to do things themselves and are just looking for a bit of help to get started!  
Introductory price special $29 (regular price $59). 
Does your dog pull, lunge, bark, snarl on leash when other dogs or people are near? This 6-week hybrid course is offered quarterly in the Phoenix metropolitan area. Each quarter, students join their instructor to learn both online and in-person. 
During this course you will learn why your dog reacts to others, the skills you'll both need to be successful, and how to handle unexpected situations!
All online components are recorded for access throughout the course, and in-person practice occurs on select weekends.
Our next class starts in March, cost is $299.
Click below to learn more and to sign up today!
7 Habits of Perfect Puppy Parents and DIY Dog Training can be completed by anyone anywhere! 
Mayhem to Mellow includes an in-person component and is geared toward pet parents in Phoenix, Scottsdale, Paradise Valley, Peoria, and surrounding areas.
Common service and training questions.